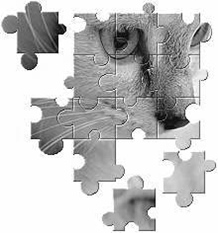 Welcome to CAT-astrophes
We are experts in cat behaviour and provide a consultation service aimed to address any behavioural issues that you might be experiencing with your cat.
Kim Houston - Cat Behaviourist
Kim Houston BSc (Hons), Dip (AS) CABC, CCAB is  an expert in feline behaviour and is one of the UK's leading Cat Behaviourists.  If you want a happy, content, and problem-free cat, then contact Kim for a consultation today.  Most major pet insurance companies will cover the cost of behaviour consultations because of Kim's qualifications.
Feline Behaviour Problems
Here are some of the many problems Kim can assist you with:
Toileting issues

Aggression

Nervousness

Excessive Vocalisation

Destructive Behaviour
Kim has helped 100s clients throughout the UK, USA, Europe, and beyond. Don't just take our word for it ….. check out the many of CAT-astrophes happy clients (both cat and human!) on our testimonial page ….
21 Days to The Perfect Cat, by Kim Houston
CAT-astrophes Cat Shop
If you want a stimulating and enriching product for your cat, then the cat shop is the place to visit.  Here you will find recommended products by Kim for your feline friend. Including the amazing 'Frenzy' cat toy range, and other products guaranteed to enrich and stimulate your cat.  If you want a happy cat, click here to enter!
About CAT-astrophes
CAT-astrophes is run by Kim Houston, an expert in cat behaviour. Kim is a Certified Clinical Animal Behaviourist (CCAB), and a Full Member of the Association of Pet Behaviour Counsellors (APBC).
It is upsetting when a cat develops unwanted behaviours and it is often difficult for the owner to understand why this might be happening. The consequences can be disruptive and very distressing and the difficult decision to part with your beloved cat may often be considered the only option. This need not be the case if you seek the help and support of a qualified and experienced Feline Behaviour Consultant.
CAT-astrophes will help you understand why your cat is displaying unwanted behaviours and will then work with you, using gentle and positive techniques, to take steps to address the problems. Most unwanted or inappropriate behaviours can be modified or eliminated using the correct methods.
Behaviour consultations take place only on veterinary referral. This is to ensure that there are no underlying medical issues that might be causing or contributing to the behaviour problem. Consultations can either take place via a home visit, by telephone or via Skype, depending on your location. Consultations usually last about two hours.  Further information about the consultation process can be found here.
The aim of CAT-astrophes is to restore harmony between you, your cat, and its environment. If your cat has a behaviour problem that you would like to discuss, please call Kim on 07786 546260 or email kim@cat-astrophes.com